Many employers benchmark their health plan against carrier provided national data. While that is a good place to start, regional cost averages vary, making it essential to benchmark both nationally and regionally—as well as state by state. For example, a significant difference exists between the cost to insure an employee in the Northeast versus the Central U.S.—plans in the Northeast continue to cost the most since they typically have lower deductibles, contain more state-mandated benefits, and feature higher in-network coinsurance, among other factors.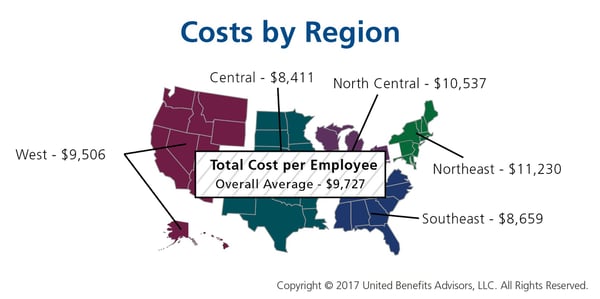 Drilling down even more, comparing yourself to your industry peers can tell a very different story.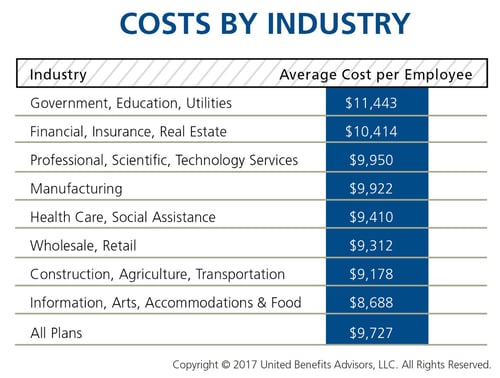 Consider a manufacturing plant in Georgia that offers a PPO. Its premium cost for single coverage is $507 per month. Compare this with the benchmarks for all plans and you can see that it is $2 per month less than the national average. When compared with other PPOs in the Southeast region, this employer's cost is actually $2 more than the average. This employer's cost appears to be higher or lower compared with national and regional benchmarks, depending on which benchmark is used. Yet this employer's cost is actually higher than its closest peers' costs when using the state-specific benchmark, which in Georgia is $468. Bottom line, this employer's monthly single premium is actually $39 more than its competitors in the state.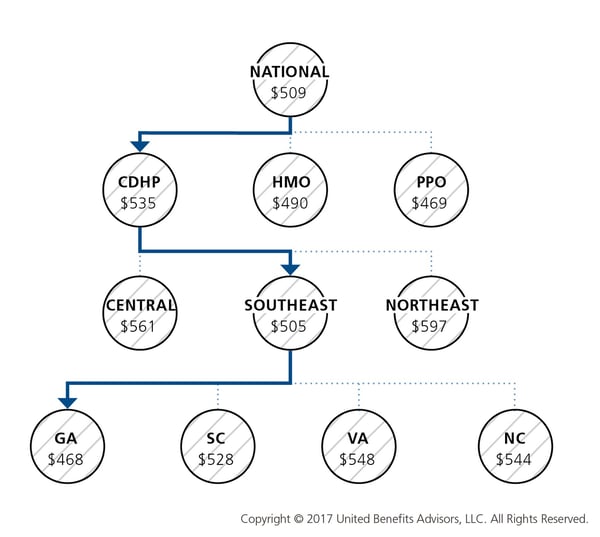 As our CEO, Les McPhearson, recently stated, "Benchmarking by state, region, industry, and group size is critical. We see it time and time again, especially with new clients. An employer benchmarks their rates nationally and they seem at or below average, but once we look at their rates by plan type across multiple carriers and among their neighboring competitors or like-size groups, we find many employers leave a lot on the bargaining table."
By RJ Nelson, Originally Published By United Benefit Advisors